Imperial Pro Inspection
Howdy / hei-au-dee / lowland Texan English / Informal. Hello; How do you do
With deep Texas roots, Imperial Pro proudly provides comprehensive foundation evaluations, new construction phases, and complete residential and commercial building inspection services for buyers, sellers, homeowners, and investors for the entire greater Houston area. We offer a full range of professional inspection services set forth by the Standards of Practice established by the Texas Real Estate Commission (TREC). With the best interest of the home in mind, we inspect every home as if we're takin' out the loan.
Imperial Pro, The Name You Know.
A DIFFERENT KIND OF HOME INSPECTION COMPANY
Buying a home is the most important financial decision you will ever make. Our home inspection reporting is thorough, timely and gives the unbiased information needed to make those BIG decisions, especially when it comes to the foundation. Houston's expansive, unstable clay soils wreak havoc on our homes, resulting in considerable financial loss in the form of repairs. That's why we offer the most comprehensive foundation inspection in the home inspection industry. Check out our home inspection packages and schedule your inspection now to experience the difference.


THE HOUSTON AREA HAS THE MOST EXPANSIVE, UNSTABLE SOILS IN TEXAS.
WHY WE'RE DIFFERENT
✔ The Best Inspection Reports, Hands Down
✔ Affordable Inspection Packages
✔ Home Repair Estimate Reports (RER)
✔ Comprehensive Foundation Evaluations
✔ Foundation Repair Estimates Available
✔ Inspect all phases of new construction
✔ Industry-Leading Tools & Technology
✔ Old-fashioned Texan Service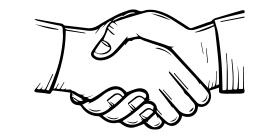 TOP SHELF TECHNOLOGY TO PROVIDE TOP SHELF INSPECTIONS.
THE BEST REPORTS, HANDS DOWN.
Imperial Pro Inspection utilizes the next generation of home inspection reporting software to deliver the highest quality, rapid reports within 24 hours or less. We provide the best-looking, easiest-to-read reports in the industry and we're confident you'll agree.

Take It From The Locals