IMPERIAL PRO INSPECTION | TOP-RATED HOME INSPECTION COMPANY IN SUGAR LAND, TX | FORT BEND COUNTY
Howdy / hei-au-dee / lowland Texan English / Informal. Hello; How do you do
With deep Texas roots, Imperial Pro proudly provides comprehensive foundation services, new construction phase inspections, and complete residential and commercial inspection services in Fort Bend County, TX and beyond. Whether you're a first-time homebuyer or buying a multimillion-dollar commercial property, we provide commercial grade inspections to give you the unbiased information you need to make monumental financial decisions with confidence. Our approach is dedicated to the best interests of your home and foundation, ensuring thorough inspections as if we were personally invested.
Rule Your Home™
EXPERT FOUNDATION SPECIALIST | FOUNDATION MAINTENANCE & INSPECTIONS IN SUGAR LAND, TX | FORT BEND COUNTY


Our thorough and timely home inspection reporting provides unbiased information crucial for confident choices, especially concerning the residential and commercial foundations in the greater Houston, TX area. With Houston's expansive, unstable clay soils causing potential havoc and costly repairs, we offer the home inspection industry's most comprehensive foundation inspections and foundation preventative maintenance solutions. Don't let unforeseen issues drain your finances – discover the difference our expertise makes. Our industry-leading foundation inspection is included with our pro home inspection bundle.


OUR FOUNDATION MAINTENANCE SERVICES
✔ Root Barriers
✔ Foundation Watering
✔ Drainage Solutions
✔ Gutter Services
✔ Foundation Monitoring


HOUSTON HAS THE MOST EXPANSIVE, UNSTABLE SOILS IN TEXAS. DON'T GET BLIND SIDED BY COSTLY FOUNDATION REPAIRS
WHY WE'RE DIFFERENT
✔ The Best Inspection Reports, Hands Down
✔ Pro Home Inspection Bundle
✔ Comprehensive Foundation Evaluations
✔ Foundation Maintenance Solutions
✔ Inspect all phases of new construction
✔ Industry-Leading Tools & Technology
✔ Old-fashioned Texan Service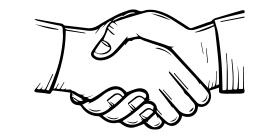 TOP SHELF TECHNOLOGY TO PROVIDE TOP SHELF INSPECTIONS.
THE BEST REPORTS, HANDS DOWN.
Imperial Pro Inspection utilizes the next generation of home inspection reporting software to deliver the highest quality, rapid reports within 24 hours or less. We provide the best-looking, easiest-to-read reports in the industry and we're confident you'll agree.

Take It From The Locals