HOUSTON FOUNDATION INSPECTIONS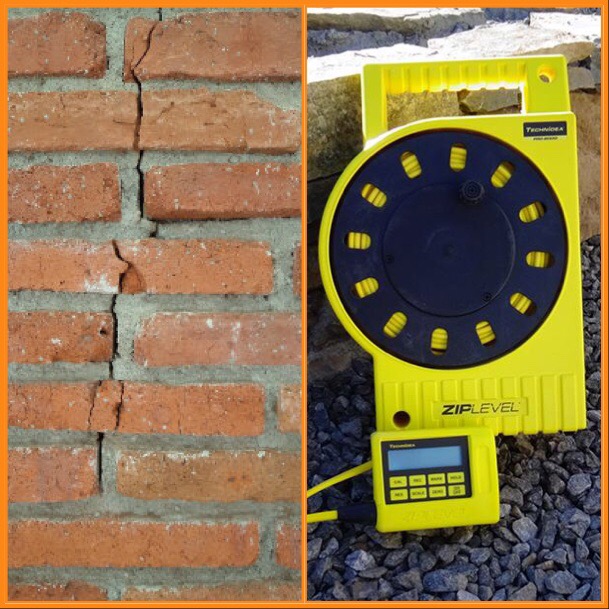 Our expansive soils and extreme climate are conducive for foundation movement. Indications of foundation movement can be observed in the cracking of interior walls, exterior walls, floors, patios, foundation slabs or beams, sloping floor or doors that just won't close properly.

Sometimes these indicators aren't enough. You need our precision FOUNDATION ELEVATION SURVEY to know for sure.

We strategically measure the foundation's elevations using our high precision ZIPLEVEL® altimeter. These measurements can immediately identify critical foundation issues or can be monitored over time to let you know how much your foundation is or isn't moving.

Using industry-leading technology to provide industry-leading home inspections.
FOUNDATION ELEVATION SURVEYS
Imperial Pro's affordable precision foundation inspections are our most utilized service that realtors, home buyers, sellers, investors, flippers, contractors, landlords and homeowners need the most. Imperial Pro is not in the business of foundation repair. We offer our clients the value of our unbiased industry-leading foundation inspections that our clients trust.

Starting at $200*
✔ Complete Foundation Inspection
✔ ZIPLEVEL Foundation Elevation Survey
✔ Inspection Report w/ Foundation Elevation Plots
✔ Professional Performance Opinion
✔ Grading and Drainage Inspection
✔ Annual Foundation Maintenance Plan


*Prices are based on but not limited to square footage.
Bundle with a full home inspection to SAVE BIG