HOUSTON FOUNDATION INSPECTIONS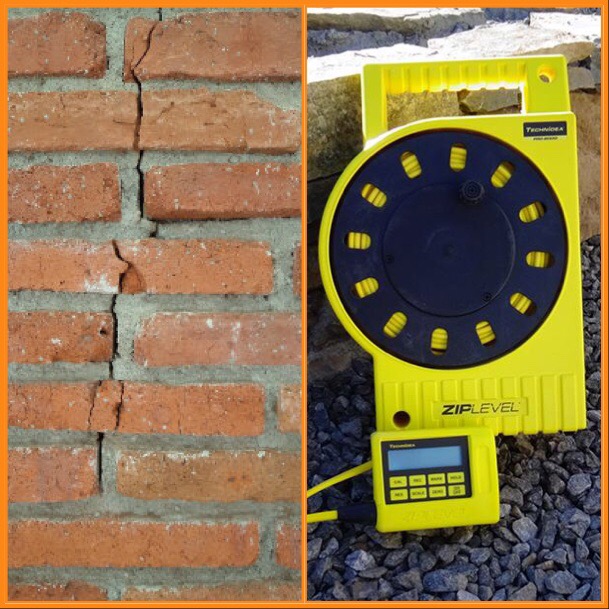 Houston, we have a problem. Our expansive soils and extreme climate create conducive conditions for foundation movement. Indications of foundation movement can be seen in the cracking of interior walls, exterior walls, floors, foundation slab, sloping floors or doors that just won't close properly. Sometimes these visible indicators aren't enough. You need a COMPREHENSIVE FOUNDATION INSPECTION from Imperial Pro.

Most Foundation Repairs Are Unwarranted
A large amount of the foundation repairs performed are unwarranted. Underpinning the foundation can potentially have negative long-term effects. Foundation companies are in the business of selling foundation repair, not giving an unbiased opinion.

Imperial Pro offers the value of our UNBIASED industry-leading foundation inspections that our clients trust.
Industry-leading Technology to Provide Industry-leading Inspections.
FOUNDATION ELEVATION SURVEYS
Some foundation repair salesmen are known to evaluate your home's foundation with a 4-foot level or other outdated methods.

We utilize our precision ZIPLEVEL® altimeter to better determine FOUNDATION PERFORMANCE.
Licensed, Trusted and Affordable. Always.
WHY IMPERIAL PRO
✔ Complete Foundation Inspection
✔ ZIPLEVEL Foundation Elevation Survey
✔ Inspection Report w/ Foundation Elevation Plots
✔ Professional Performance Opinion
✔ Annual Foundation Maintenance Plan

Our Foundation Inspection is a Cost-Effective Approach Used by Homeowners, Buyers, Sellers and Investors.

Note: We only provide foundation inspections for slab-on-ground foundations for single-family houses. We do not evaluate pier and beam/crawlspace foundations. This inspection is not an engineering report and should not be considered one. Significant slab cracks and/or structural damage should be evaluated by a licensed engineer.