New Home Inspections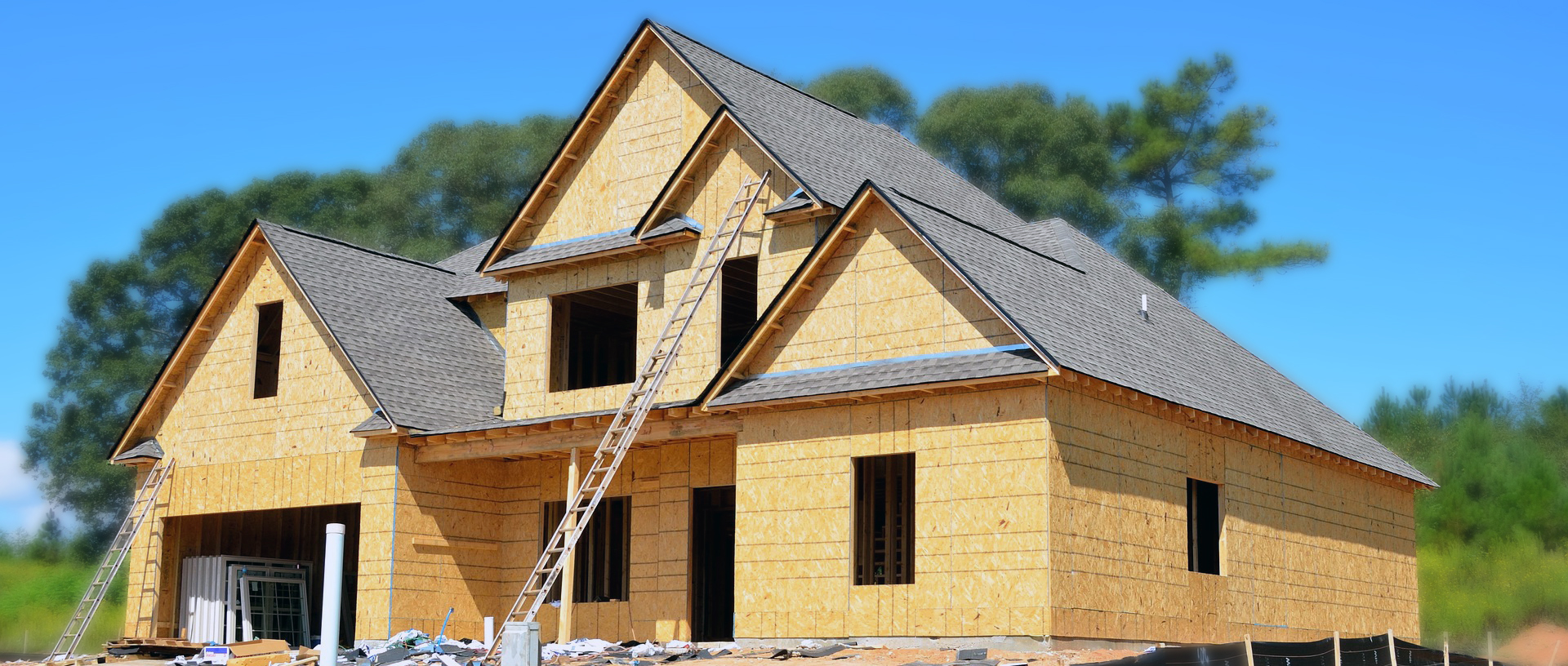 When you buy an old house worn down by time and climate, it's a no-brainer to hire a home inspector to check the shape it's in—before you commit to your purchase.
But should you hire a home inspector for a newly constructed home?
The answer is yes. New homes have problems too. In fact, most of the Top 10 Home Inspection Issues still apply to new homes. No matter how good a reputation of the builder, I've seen issues with just as many new homes as I have with older homes. There are a number of different companies that are providing trade services for your builder: site work, masons, electricians, plumbers, carpenters, sheetrockers, roofers, painters and the list goes on and on. Though most are good at what they do, these skilled laborers are focused on rapidly getting their job done and with very little communication between the different trades. This creates an environment that's conducive for costly mistakes.
New homes have problems, too.
So you need a competent, professional and licensed evaluation of you new home's condition before you buy it. Imperial Pro will be your partner to help you better determine the homes condition so that you can make a more educated decision when buying your newly constructed home.
A standard New Home Inspection includes:
•Foundation
•Grading and drainage
•Roof covering materials
•Roof structures and attic
•Interior walls, ceilings, floors and doors
•Exterior walls, doors and windows
•Fireplace and chimney
•Porches, Balconies, Decks and carport
•Electrical system
•HVAC system
•Duct system
•Ventilation
•Plumbing system
•Built-in appliances


Infrared Thermal Imaging technology will be utilized on all home inspections at no additional cost to you.
Optional Inspections
•Wood Destroying Insect (WDI) - New homes are sometimes built with infested wood!
•Pool & Spa Inspections
•Sprinkler System
Don't Forget the Warranty Inspection
Most new homes area are sold with a a one year home warranty. Typically a warranty inspection is performed around the 11th month mark of your 1 year warranty, but some new home buyers forget to book this extremely important inspection. We recommend you schedule your one year home warranty inspection with Imperial Pro at the same time you schedule your standard new home inspection. Schedule now, pay later. Warranty inspections are only around half the cost of a standard home inspection when booked with a standard new home inspection. Warranty inspections help protect you from hidden problems that surface after the warranty expires.
Imperial Pro is proudly veteran owned and operated by Neil Arnold TREC# 23450.
Why Imperial Pro
• The most affordable premium inspections in Houston
• FREE Thermal Imaging Inspection
• Rapid reporting – Averages 24 Hours or Less!
• Repair Estimates Available
• $100 in Handyman Coupons
• Pool/Spa Inspector Certified
• Veteran Owned and Operated
• General and E&O Liability Insurance for Your Protection
• Licensed by the Texas Real Estate Commission